Alisia Leavitt is the founder of Alisia Leavitt Media. As a Writing Coach, Editor, Ghostwriter, and Media Strategist, Alisia's team helps global clients create and monetize effective messaging for their markets. With a Masters in Creative Writing and a Masters in Publishing, clients receive the perfect blend of creativity and industry expertise. She has over 15 years in marketing, advertising, and publishing working with indie to bestselling authors in print and digital media. In her free time, Alisia walks the beaches in Charleston, SC with her pup Oliver Twist.
Steph is a poet and writer who has edited work for numerous authors, including books appearing on The New York Times Best Seller list. In her career, she has worked on editorial projects with large outlets such as Random House (now Penguin Random) and F&W Media.
Steph's editorial team works behind the scenes at ALM and is highly-skilled at performing copyediting—from basic to extensive—and proofing for client manuscripts. Whatever a book needs, Steph's team will swiftly perform edits with laser-focus and a creative eye to ensure the author's voice is clear and compelling.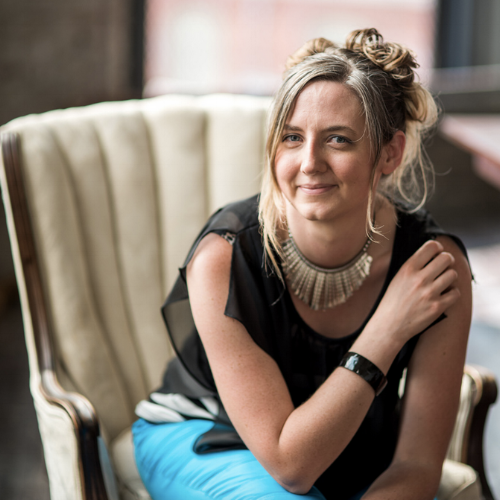 Strategizing and brainstorming creative ideas to help you achieve big goals is to Lisa what drinking espresso shots is to a caffeine addict. Lisa is someone who works hard for YOUR success. She'll be in your corner, cheering you on—and designing behind the scenes—as you pursue your goals.

Lisa's background includes 6+ years as a much-requested Graphic Designer in a creative agency and providing design services now in her own business. She specializes in book cover and interior design, working on books for a variety of publishing companies, including Thomas Nelson, Simple Truths, and Hachette Book Group as well as self-published authors.
Design services also include brand identity development and tackling any project needed for marketing purposes, whether for printed pieces, digital graphics for social media platforms, or website design.
Holly | Operations Director
Holly's team is the first point of contact for clients and handles day-to-day operations, including scheduling and coordinating projects for the team. They frequently pop in to help clients with questions or update their project dashboard. Always in a chipper mood, Holly strives to make communications and scheduling streamlined and easy for everyone.